From April 4th, 2011, every learner driver is required to do 12 driving lessons before they can sit their driving test. Before you can start these lessons you have to pass a theory test and then apply for your learner permit.
You can apply for your theory test online at www.theorytest.ie, by calling 1890 606 106 lo call rate or you can obtain an application form at your local Garda Station or Post Office. The fee for your theory test is €40.66 from February 1st, 2011. When you have passed your theory test you can apply for your Learner Permit provided that you are aged 17 years or over.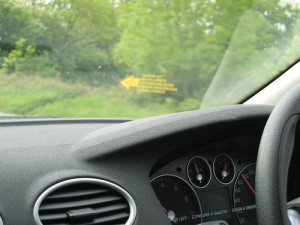 Forms can be obtained from your local Garda Station or Post Office. A Learner Permit is generally issued for 2 years with a fee of €15.00. Now you can book your 12 lessons. When you start your driving lessons you will receive your log book from your Driving Instructor. The Instructor will stamp your log book at the end of each lesson. It is recommended while doing these lessons that you also practise accompanied by a sponsor.
When you are 6 months on the road you can apply for your driving test. Again application forms are available from your local Garda Station, Post Office or you can book online at www.rsa.ie. The cost to apply for your B Licence (that is a car licence) is €85.00. The average waiting time from your driving test is 10 weeks. This can vary in different test centres. If you have any queries on your driving test you can ring the RSA (Road Safety Authority) on the lo call number 1890 40 6040.
Before your driving test you should familiarise yourself with the test routes with a qualified Driving Instructor.