Bridget School of Motoring
Bridget School of Motoring, based in Mallow, Co Cork, is an independent driving school run by Bridget McAuliffe. Bridget McAuliffe is a qualified RSA instructor and has completed all ADI exams.
At Bridget School of Motoring, we pride ourselves on our professional and individualized service we deliver to all our customers. We cater for all levels of students from beginners to pre-test and advanced. We emphasize safety and confidence building to clients, as well as covering test routes and preparing them for their tests. We offer an excellent pass rate for all driving lessons.
We offer driving lessons in Mallow.
Please call us for our special offers on 087 203 7279.
Or make an appointment now. Bridget will call you back!
Find out more: Driving Lessons in Mallow | Driving Tests | About our Driving School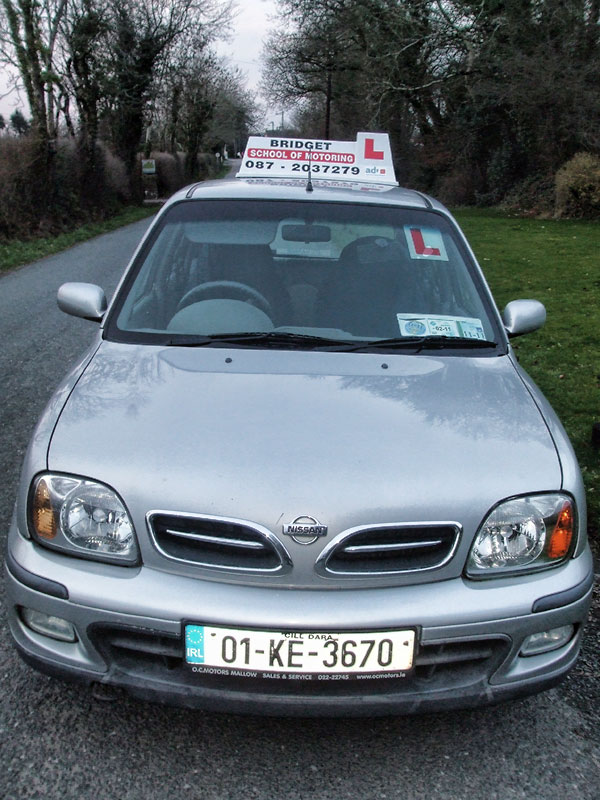 At Bridget's School of Motoring, we pride ourselves on:
Being professional and courteous at all times, being friendly and helpful, being punctual and giving value for money, making sure all pupils get their full times on their driving lessons.
Excellent driving skills for life!
My patience and relaxed instruction helps build confidence in beginner drivers and gives them excellent driving skills for life.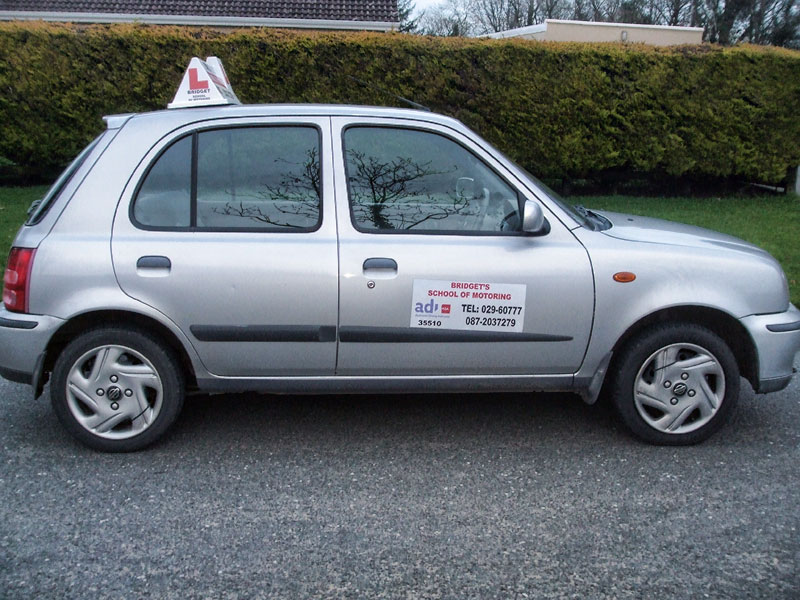 Testimonials
"Passed my driving test 1st time!!!! – Great instructor – thanks to Bridget School of Motoring" – Liz Mullane
"I passed my test the 1st time and would highly recommend Bridget School of Motoring to anyone that wants to learn to drive. Her driving lessons are well planned, structured, and she points outs any bad habits that you may have during the lessons." – Caitríona Kelleher
Special Offers
Reduced rates for 2-hour driving lessons.
Discount for block booking.
Gift Vouchers for all occasions.
Contact Bridget on 087 203 7279 or email Bridget at me@bridgetmcauliffe.ie.
Make an appointment NOW
Bridget will call you back!
Latest driving articles and news!
What is Essential Driver Training?, Box Junction, Where is it Illegal to Park?, Roundabouts, Reversing, Turning the Car, Effects of Road and Weather Conditions, Hazards, Stopping in an Emergency, Speed and Stopping Distance, Vehicle Safety, Gears for beginners, Learning to drive in Ireland, Mandatory driving lessons before sitting driving test, Getting a full driving license in Ireland