Safety Checks on your vehicle
Getting started:
Starting to drive isn't just a matter of starting the engine and driving off. You should first of all check your vehicle to make sure it's safe and ready for the road.
Everyday Checks:
Make a habit of checking daily:
The windscreen, windows and mirrors are clean
All lights (including indicators) are working, replace any dead bulbs immediately
The brakes are working, don't drive with faulty brakes
Periodic Checks: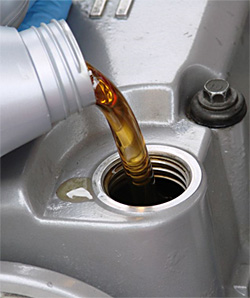 These checks are both for safety and good vehicle maintenance. Check and top up if necessary:
Engine oil
Water level in the radiator or expansion tank
Brake fluid level
Battery, top up with distilled water if necessary (some batteries are maintenance free and don't need topping up)
Windscreen and rear window washer bottles
You should also check tyres and make sure they are:
Legal: They must have the correct tread (they must be at least 1.6mm of tread), and be free of dangerous cuts and defects
at the right pressure
How Often?
How often you make the checks depends on how much you drive. Consult your vehicle's own handbook. If you drive a lot, you may need to do these everyday.
Regular Servicing:
Have your vehicle regularly serviced. The owner's handbook will tell you when servicing is recommended.